Best stated by Napoleon Hill… "The starting point of all achievement is desire." And with a heart filled with desire – Nikki Ideta set out to achieve unprecedented success with the Opportunity that is ORGANO in 2011. And in February of 2016, Nikki was announced as the "Top Getter of the Company", as well as the "Top Recruiter Worldwide". And, to top it all off, in December of 2016 – Nikki was proclaimed to be the "Top Preferred Customer Enroller Worldwide" and the "2016 Top Retailer Worldwide". Needless to say, 2016 was an epic year for Nikki and her team.  Join us today, as we take you on a journey, that of an OG Diamond – who has made her way All The Way Up – To The Top!
A Promise to My Mother – A Gift to My Daughter – From ORGANO: For every person who has achieved success, it all started with a moment – and a thought – that things need to change and must never be the same again. For Nikki, it took some time – like after 4 years of working 3 jobs at the same time. "I swore to my Mom growing up that I would never live a life like hers, and I meant it in a very loving way. I watched my Mother work 3 jobs for 27 years, after my Father left, and I vowed that I would never do the same." So, Nikki did what many of us do – seek higher education as the vehicle for a successful life. Nikki now proudly holds many degrees, including a Masters Degree, yet after working in the field of education for 12 years, she found herself in the same position as her Mother. "When the ORGANO opportunity came into my life, I finally realized that I was re-living my Mother's life. I did not want my kids to grow up missing me, longing for me and repeating the same old sad cycle for my children. And that is when I decided I had to change my life forever – with ORGANO!"
Money – Mistakes & Misguided Focus Along The Way: When Nikki initially set out to make all of her dreams of success become a reality with OG, of course, she made a few mistakes along the way. "When I first started my journey with ORGANO, I was looking for money. I was looking for money only for myself. And, having no real understanding of how Network Marketing worked, all I did was focus on my income." Well, all of that changed when she met OG Diamond, Rod Smith, who gave her the greatest piece of advice; "If you want to make more money, focus on the income of others, don't even look at yours." And, as Nikki so eloquently put it "My Master's Degree was no match for the mind altering belief system I was able to adapt with the help of ORGANO, and their global team of leaders to help me out, and All The Way Up!  Well, Nikki took Rod's advice and within the first 30-days of her ORGANO journey, she was earning more that her three jobs combined, paid in two weeks!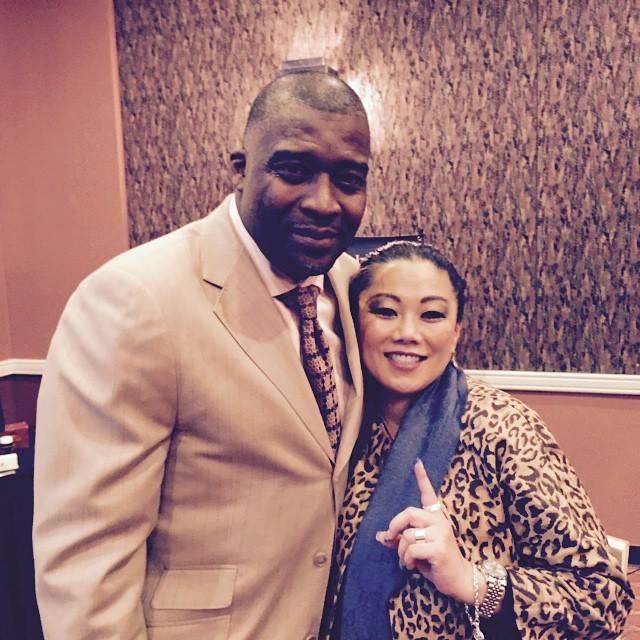 Walking – Talking and Looking Like an ORGANO Leader:  When Nikki first joined ORGANO in 2011, she had long been struggling to find her place in the corporate world.  And, having come from the laid back island spirit of Hawaii, and then being thrust into the OG World of Corporate Events – it was a major adjustment to say the least. Nikki fondly remembers, "I left Hawaii in shorts and flip-flops, to attend my first OG Convention, not realizing the hotel will be filled with OG Global Leaders, Distributors and cameras! I had never seen so many professionally dressed people, in one place, at one time. It was at that event when I made the connection that – Leaders look like leaders!" And, with the assistance of Christelle Robert's keen sense of fashion, and a store-to-store shopping spree while attending an OG Event in New Orleans, Nikki reflects, "I was finally able to embrace my womanhood and enter into a completely different state of mind. It was an eye-opening and refreshing experience – and nothing like what I experienced in the corporate world."
Diamond Ranked in Status – But It Didn't Happen Overnight: It took Nikki approximately 107 days to reach Diamond rank, however she certainly did not become a success overnight. For Nikki, ORGANO is her first, and last, experience with a Network Marketing company. In the early days of building her business she was holding down 3 jobs and averaging no more than 3 hours of sleep at night!  Nikki attributes her success to the vision, training and generosity extended by the global leaders of OG who were there every step of the way – especially that of Mr. Holton Buggs. Nikki stated "I have been so blessed to have the one and only Mr. Holton Buggs, OG's Chief Visionary Officer, as my sponsor, my upline and my mentor.  Mr. Buggs has proven to me, as well as my team, that we can have and can be whatever we want, as long as we make a decision to do it, and we put our hearts and minds to it."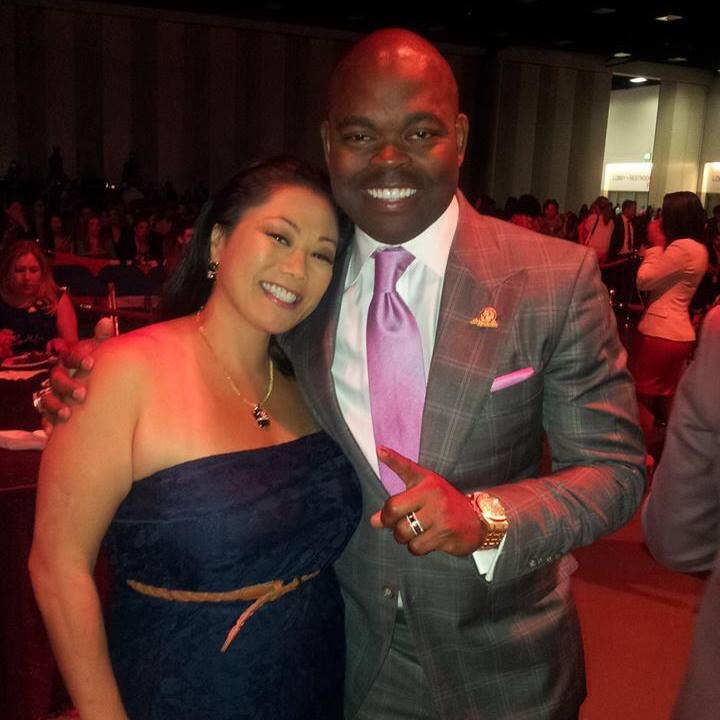 A Brand New Me – For Life – Thanks to ORGANO … and OGX: Nikki's journey to Diamond is even more remarkable, considering that she experienced many health challenges along the way. And, these challenges caused her to gain a considerable amount of weight. Fortunately for Nikki, her team, her family and her customers – she was at the Right Place, at the Right Time for the arrival of OGX and the ogxFenix™ Weight Management Shakes! As Nikki proudly exclaims, "My goodness. OGX. I don't even know where to start. To date, I've lost over 40 pounds and have gone from a size 16 to a Zero! My blood tests results are the best they have ever been, and so are my Mother's! I feel fabulous and now have A BRAND NEW CHANCE AT LIFE!"
It's not just Nikki's personal health that has made a marked improvement, so has her ability to help others to do the same. "For the first time in a very long time I am in love with the new Nikki, and that is a very powerful feeling. When love for oneself is high and solid, you are then capable of truly loving and helping others. It all starts with self-love. We can't give what we don't have. And, now that there is less of me – I have even more energy to give more. Not to mention, taking ownership of my body is totally empowering – I feel more confident at 42 than I did at 24!"
A Believer Believing – A Fighter Fighting – A Survivor Surviving: Often when asked "Who Are You", some of us might struggle to answer initially. Well now that Nikki has achieved Diamond status and personal success with ORGANO, when we asked her that question – she did not miss a beat! "Who am I? I am a believer- believing that there is greatness in each and everyone one of us. I am a seeker – seeking always keys to unlock new doors within myself as well as others. I am a fighter – fighting always for what I believe I deserve and what is in the best interest of those around me. I am loyal – loyal to my family, friends, business partners, and my company. I am a survivor – surviving and pushing through both internal and external past and present situations that most know nothing about. I am an optimist – I see always what can go right. I am grateful – grateful so much for the Opportunity That Is ORGANO and how it has changed my life forever – physically, mentally, and financially. I am happily sharing the treasures of  ORGANO and living life on my terms. I am free – Free To Be Me – Nikki!"
In closing we asked Nikki one of the most important questions of them all; Are you having fun yet? And without hesitation, Nikki said, "I have never been more excited, and more importantly, I have never had as much fun while achieving life altering success for myself and for the future generations of my family." And as Nikki has experienced firsthand with ORGANO; "There is always room for improvement, because the better I become, the better I can lead. The better I lead, the more success my team will find. The more successes my team experiences, the happier they'll feel. The happier they feel, we will all become bigger, better and produce faster – with a solid foundation to sustain us."
#WeAreOrgano
The post From 0 to Success in 107 days: Nikki Ideta's Journey to Diamond appeared first on Official ORGANO™ Blog.
Source: ORGANO Recognition