Thai Emerald Consultants Distaphong Smitaksorn and Chutatip Hinkong started out as struggling business owners saddled with $100,000 in debt. One day, they received a fortuitous email about ORGANO™. At first, they wondered how distributing a product like coffee through a direct marketing platform would work but when they learned about the success stories of Chief Visionary Officer Holton Buggs and many other ORGANO™ leaders, they decided to join the business financing everything through credit cards since they were broke.

Starting Out and Failing:
Smitaksorn and Hinkong started out without any knowledge about ORGANO™ or the compensation plan. It was also just the beginning of the ORGANO™ market in Thailand and the pair had very few friends. They decided to work through the internet because of their knowledge of internet marketing methods, but it didn't immediately give them the results they desired. They didn't believe the 4-step system would work initially so they gathered their own list of cold contacts by sampling people in the market to get their emails and following up with them later. Sadly, their income within the first 10 months was never more than a hundred dollars a month. They were about to give up.
Not Giving Up Pays Off:
When they were just about to quit, their sponsor and mentor,  Emerald Consultant Kamolwech Muangsr, chimed in saying "I'm ready to support you anywhere anytime you needed me. Just let me know." It was that moment that lifted their spirits and motivated them to start all over again. They quickly put away their computers and followed the 4-step plan strictly. It worked! They were able to achieve Sapphire status within 14 days and quickly made their first $3,000.

Rocketing Results:
After putting their faith in the 4-step system, they continued to maintain their momentum and reached Ruby status 5 months later. The following month, they were trying to become Emerald but were still 50,000 points short. It was a steep climb for them. However, they were determined. They asked for help and again sought out advice from Muangsr. Wisely, he only gave a few words of support and reiterated, "You can do it!"
They eventually understood they needed to do the hard work on their own to achieve their goals while maintaining a healthy support system and lead their team. They needed mental help, not physical, to reach Emerald status.
One Team, One Dream in St. Louis:
Soon, they had the great opportunity to attend a training event and Ruby retreat in the US. It was their first time stateside. It was a great experience for the pair being surrounded by the world's top leaders in Holton Buggs,  Shane Morand, Josè Ardon, and John Sachtouras.
They were proud of themselves for getting there but once they entered the event, they knew there was still plenty of room for improvement. Buggs gave them a highly valuable lesson during the 2-day Ruby retreat session and international convention. It proved life changing!

Ego Check:
After they came back from St. Louis, their egos were at an all-time high. Unfortunately, they started ignoring the wise words of their sponsor. Their organization started falling apart and their income plummeted. Once again, they restarted everything from ground up. They were reminded of a lesson from Sachtouras, "Low ego, high Income. High ego, low income".  The lesson for them was now crystal clear.
Smitaksorn and Hinkong shut off their egos, opened up their minds, and started working on themselves. This all happened at a time when Thailand had their grand opening and Buggs gave them another valuable lesson. They rebuilt their team more solidly and re-qualified Emerald status again.
Seas-ing the Moment:
By working consistently since the beginning of the promotion in February, they reached being amongst the world's top 5 ranking for the Seas the Moment global cruise incentive. Even though Asia wasn't eligible at the time, they already pictured themselves winning the promotion and followed through.
They were only planning to merely qualify for the promotion, but their sponsor encouraged them to reach the top 10. They went even further and believed they could make the top 5 and delivered. Their efforts helped inspire over 30 other individuals to achieve the promotion too.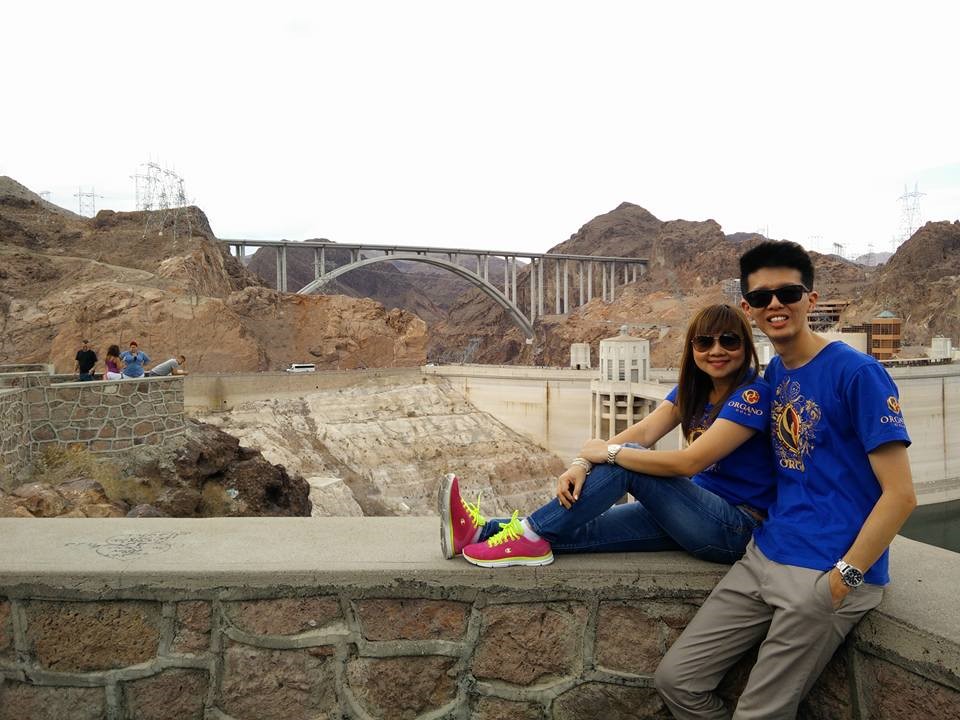 Realizing Their Dreams:
The pair realized their dream in the industry of being able to travel around the world. They admit it would likely not have been possible without the opportunity they seized with ORGANO™. In their 3 years in the business, they've traveled far more to America than even within Thailand or anywhere else while realizing their dreams off cruising the world thanks to Seas the Moment.
At the end of the day, they make sure to remind themselves to "Always believe that you can do it" and "Never ever give up, no matter what".
The post ORGANO™ Success Story: Distaphong Smitaksorn & Chutatip Hinkong appeared first on Official ORGANO™ Blog.
Source: ORGANO Guest Post